New beginnings with a real classic from SIBU DESIGN!
Suggestion of a month - January 2022.
Do you already have New Year's resolutions for 2022? Maybe try changing your perspective.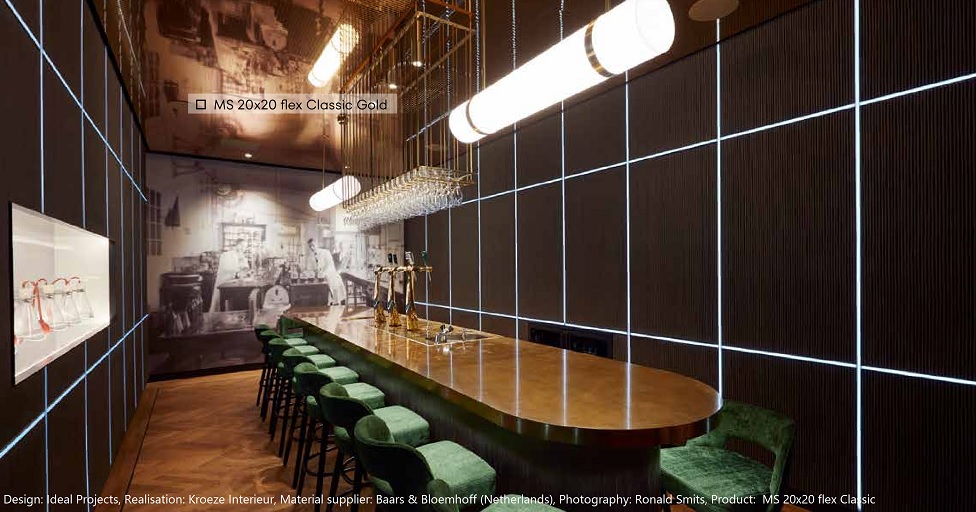 In a bar in the Netherlands, for example, it is worth looking up. Because Baars & Bloemhoff equipped the ceiling with MS 20x20 flex Classic Gold - a real classic among the SIBU DESIGN decors.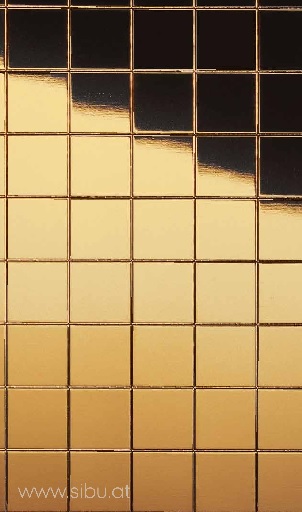 The mirror surfaces make rooms appear larger and the flexible panels can be glued precisely on uneven surfaces.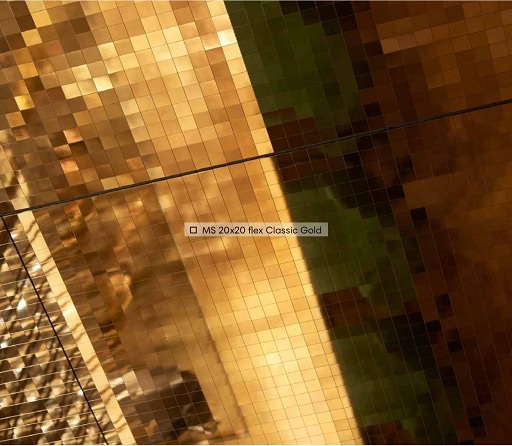 Good start into the new year, right?
CLICK SMILEY FACE TO SEE MORE

Made in Austria - quality from Austria!
Mawo-Kurek Sales Team.
Here we show you a special selection of products that can be perfectly combined with MS 20x20 flex Classic Gold .
1. SG LUXURY Gold AR+
2. SL TIMBER Dark Grey matt AR
3. LL LEGUAN Nero
4. SL CREPA Gold
5. DM Gold brushed matt
6. WL Carbonized Wood