OPTICAL MIRROR od SIBU DESIGN!
Suggestion of a month - April 2022.
Some things cannot be said often enough: how versatile our SIBU DESIGN panels can be used. How easy they are to assemble. And how well they do in all kinds of rooms. See yourself!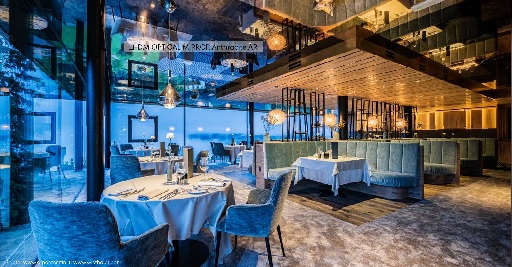 In the Hotel Alpen Tesitin in South Tyrol our product DM OPTICAL MIRROR Anthracite AR was installed as a ceiling application by our customer Tischlerei Salzburger from Austria.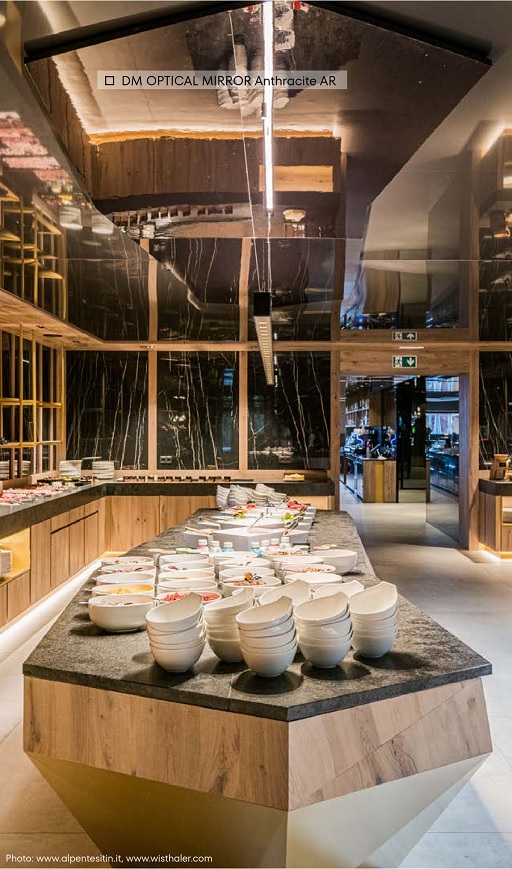 From now on not only the panoramic view from the windows will be worthwhile, but also a look upwards.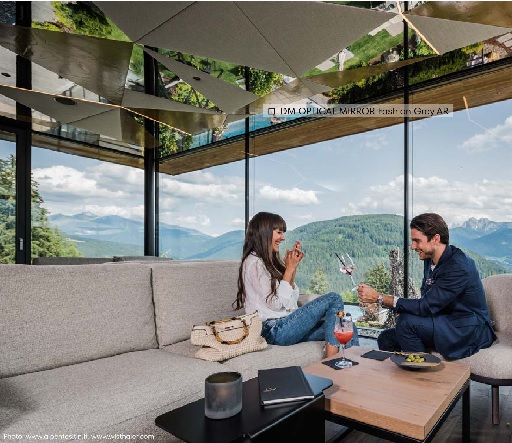 CLICK SMILEY FACE TO SEE MORE

Made in Austria - quality from Austria!
Mawo-Kurek Sales Team.
Here we show you a special selection of products that can be perfectly combined with DM OPTICAL MIRROR Anthracite AR .
1. SL TIMBER Dark Grey matt AR HPVC
2. SL LAVA Vintage Silver
3. SG MARBLE Brown AR+
4. DM OPTICAL MIRROR Grey AR
5. SL NOTCH Smoke PF AR
6. FL CUBE VELVET Pearl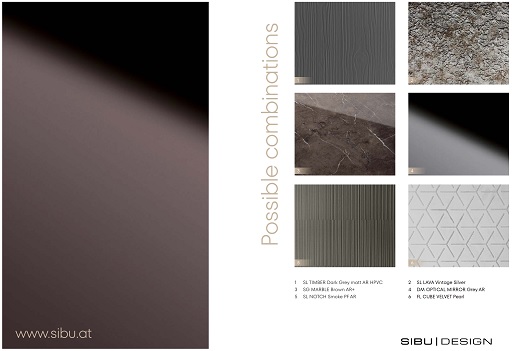 Customer: Tischlerei Salzburger (Austria), Project: Hotel Alpen Tesitin www.alpentesitin.it, Photo: Harald Wisthaler www.wisthaler.com , Product: DM OPTICAL MIRROR Anthracite AR