SIBU DESIGN creates
Suggestion of a month - March 2021.
Take: Great ideas from creative minds, geometric decors, combined with velvety fabrics - voilà - this creates wonderfully haptic surfaces for wall and furniture design.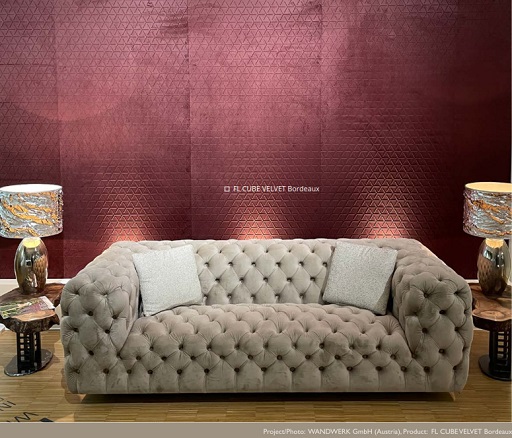 WDifferent colors, various kinds of reliefs, a selection of lightweight carrier plates and flexible and easy processing enable a wide range of uses.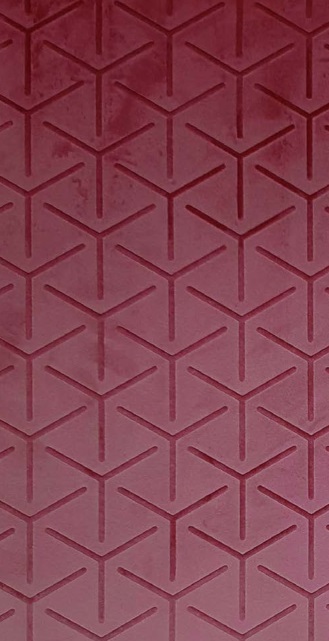 CLICK SMILEY FACE TO SEE MORE

SIBU DESIGN - the Original.
Mawo-Kurek Sales Team.
Here we show you a special selection of products that can be perfectly combined with FL CUBE VELVET Bordeaux .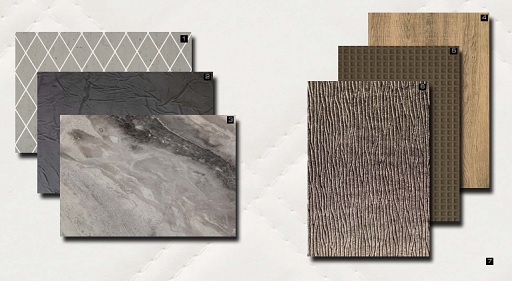 1. TL LINEA 104x62 OLD Platin
2. FL CREPA VELVET Volcano
3. OL MARBLE Alpine matt AR
4. WL Sessile OAK
5. FL SQUARE 2 VELVET Mocha
6. LL CURVED Silver
7. LL ROMBO 85 Bianco matt