SIBU DESIGN Creates Warm Comfort.
Suggestion of a month - April 2018.
Lying at the heart of Austrian mountains, the Alpendomizil Apartment offers you a cosy haven with modern comforts.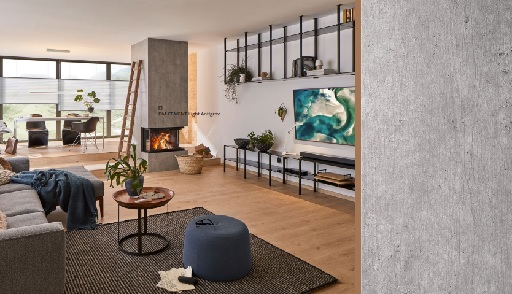 Our SIBU product DM CEMENT Light Antigrav in latest concrete look completes the fascinating combination in the skilful material-mix between wood and steel.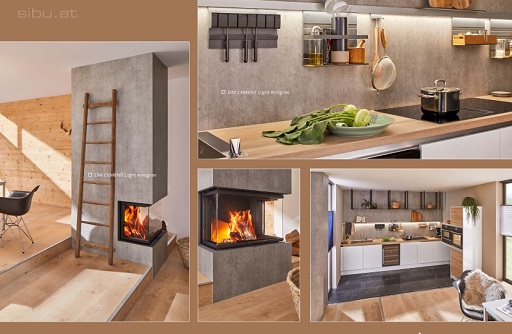 CLICK SMILEY FACE TO SEE PRESENTATION

You are very Welcome!
1. WL Wenge Wood
2. SL RIVET Vintage Silver
3. LL PELO Marabu
4. LL OXY Steel
5. DM OXIDIZED Autumn AR
6. DM Travertin
7. LL Stony Ground